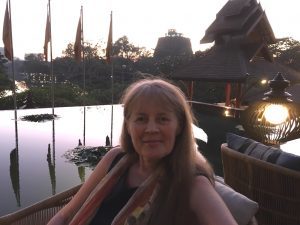 On September 21 2019, with Prof Dr Anne Haila, a long-standing member of RC21, former member of the Board of RC21 and former Board member of IJURR, another inspiring colleague, beloved friend and excellent teacher for many in the RC21 community, has passed away. Anne Haila's colleagues share their memories of her below.
We are sad to have lost her, but grateful for the generosity of her support for RC21, her intellectual input to the project that RC21 and IJURR stand for, and for that all she meant to the many people she worked with and whom she mentored. She will be missed.
Marisol Garcia:
We are sad to have to tell you that Anne Haila passed away in Helsinki on Saturday 21st September 2019.
Anne was Academy Professor and Professor of Urban Studies, Faculty of Social Sciences, University of Helsinki. She was a pioneer in her field in Finland and a very active member of RC21. She joined the Committee in the 1980s and since those years she was actively present in most RC21 conferences in cities around the world presenting original contributions and participating in the debates among scholars. She organized several meetings and sessions and most of her contributions were published in prestigious urban journals. Anne not only participated actively in most RC21 debates, she also became involved in the Board of the Committee in the early 1990s. She served as Vice-President (1994-1998) (2002-2006) and as Secretary (1998-2002). In the RC21 Board we had the opportunity to interact frequently. It is a profound consolation to think back on those years.
Anne gave us her privileged comparative perspective as she gathered research knowledge not only from Finland, but also from Singapore, China and Hong Kong. Through this, she created an important bridge between Western and Eastern urban knowledge. Some of her most outstanding contributions in this field of research concerned property rights, property markets and the role of state intervention in regulating property markets. She explored new solutions to resolve urban problems: producing affordable housing and fighting against land speculation. Among her widely cited publications are: Urban Land Rent: Singapore as a Property State. Wiley Blackwell 2016; The market as the new emperor, in the International Journal of Urban and Regional Research, 2007; Real estate in global cities: Singapore and Hong Kong as property states in Urban Studies, 2000; Four types of investment in land and property in International Journal of Urban and Regional Research, 1991.
All of us who shared so many stimulating occasions and benefited from the brilliant contributions of Anne Haila over the years will miss her.
Marisol Garcia
University of Barcelona
President RC21 (1998-2002).
Mika Hyötyläinen (& research group):
In 1998 Anne Haila was appointed as Professor of Urban Studies at the University of Helsinki, becoming the first professor in her field in Finland. Anne was a true intellectual and by far the most significant Finnish urban scholar of her lifetime.
Anne was my teacher and academic supervisor. I learned early on that Anne had little time or patience for nonsense or arrogance. But to those who came to her seminars with true interest and honest curiosity, she was a kind, fair and generous teacher. She went out of her way to create opportunities for her students.
Working together over the past decade as student and teacher, and then as colleagues, I became friends with Anne. And through our friendship, I also learned that Anne herself was first and foremost a humble student of her field. Hers was a genuinely curious mind, with an unquenchable thirst for knowledge. She gave her all to her research.
In Anne's tragic and unexpected death, the academic community in Finland and beyond has lost an intellectual giant and a marvelous urban scholar. I have also lost a mentor and a friend who had faith in my ideas and always supported my work.
On behalf of Academy Professor Anne Haila's Alternatives research group, Mika Hyötyläinen, post-doctoral researcher, University of Helsinki.
Patrick Le Gales:
A first encounter with Anne Haila was intriguing :  she had an enigmatic and ironic smile  and you could have a glimpse of the depth of her thinking. She appeared as a sort of Monal Lisa of urban studies with a profound critical irony while facing powerful interests or pompous academic alike. She was a deeply original, no nonsense, autonomous thinker who did not care about the most recent trendy ideas. At an early stage she became fascinated by Asia and studied, land, property rights, regulation and housing from Helsinki, to Singapore, China or Indonesia. Before it became trendy, she identified some of tensions within China's urban boom and conflict around collective forms of property, land and privatisation. She had a keen critical eye to help us (in the International journal of Urban Research or within RC 21) to identify the most interesting work coming from chinese colleagues. A subtile researcher she was keen to show the complexity of the case of Singapore she studied for years, the contradictions but also the capacity to produce social housing. After many years of research she produced the "Urban Land Rent, SIngapore as a property state" where she gave a formidably insighful account of SIngapore in comparison with other places. She also knew about agency. In her understanding of urban studies, she understood that urbanisation processes were not everything. She gradually increased her focus on institutions of land and property markets, of public policies. As a major scholar of Helsinki University, she knew very well the differences that housing policies or welfare states made for the life of individuals. In Singapore or Hong Kong she carefully analysed the strategy and influence of property tycoons. She was not a prolific writer and did not care about publishing millions of paper on small bit of research. She published excellent papers, always carefully crafted.
She was a collective player and a major influence at RC 21 conference. In Helsinki she was quite isolated at first but she carefully built a group of people and institutions, the group of critical urban scholars of Helsinki. She was an exceptional mentor for the  young people who where lucky to work with her. One way to think about scholar's legacies is to look at the young people they trained, Anne was outstanding and generous from that point of view.
She was a reliable and generous friend and scholar with long term working relationship with scholars like Robert Beauregard or Shin Bokyong.
Anne Haila championed urban studies with intellectual elegance, a critical and witty mind,  and in depth continous research. She will be remembered and sorely missed by urban scholars all over the world
Ute Lehrer (& colleagues):
Dear colleagues,
It is with great sadness that we share the news that our esteemed and beloved colleague and friend Anne Haila passed away suddenly and unexpectedly last Saturday. Anne was an integral part of RC 21 over many years. She was a board member from 1991 to 1995, Vice President from 1995 to 1998, Secretary from 1998 to 2002 and  again Vice President from 2002 to 2006 and a regular attendant of the RC21 conferences. She also was instrumental in developing an urban research agenda for the European Science Foundation.
Anne was a unique urban scholar, working on the complex topic of land rent for many decades. Her work focused on Singapore, Hongkong and Helsinki, producing articles and books that have become standard setting in the area. Her book Urban Land Rent: Singapore as a Property State is widely considered one of the most important publications in the field, and her article on "Four Types of Investment in Land and Property" has become a classic. In January of this year, she became an "Academy Professor", which she was extremely proud of because it represents the highest merit within the Finish academic system. It came with a very generous research funding, which she used for studying non-private forms of land tenure (communal, collective, etc.). In fact, last Thursday she just had returned from Singapore and Indonesia with her research team.
Anne was one of the key scholars entirely at ease speaking across the discursive continental divides of Europe, Asia and North America. Her vision of a critical urban sociology, largely based on a close and classical reading of political economy, exceeded many boundaries both disciplinary and territorial. She was an honest and frank observer of circumstances around her and she was always ready to confront uneasy realities. While critical and direct in her judgement on the work of her colleagues, she was a faithful friend and supportive colleague to many of us. Anne was often invited to speak and give keynote lectures at top research events. We remember her, for example, for her incisive intervention during the midterm conference on global suburbanisms in Toronto in September 2013 (see link below).
Most of all, she was an exceptional human being. Colleagues around the world will miss her frankness and warmth and quiet and thoughtful presence.
I met Anne more than 25 years ago, when she was a Visiting Scholar at UCLA. Since then, we saw each other at many places around the world. We talked about our common intellectual interests but also about life and the importance of keeping one's body moving. It is sad to realize that she no longer will get up early in the morning for a run through the streets of a city, no longer will she enjoy her favourite Asian food, or contemplate about the meaning of life. Her untimely death leaves a vast empty space with those who knew her, a vast empty space also for our field.
***
Here are some voices that I would like to share with you. Please feel free to add yours. Maybe we can collectively come up with a way to celebrate Anne's life. 
Erik Swyngedouw: "Anna Haila died the night of Friday to Saturday. That must have happened just a few hours after we had a wonderful conversation. I was probably the last person she was with. I noticed she was a bit frail, but sparkling intellectually. What a sad news."
Maria Kaika: "This is truly horrible.  Erik and I were discussing last night at length how wonderful she is both personally and intellectually. A rare person. It is a tragic irony that I mentioned that Anna is among the few people I would like to be able to spend more time with. We should try to spend time with the loved and appreciated ones while they are still with us. Let us remember her through her brilliant work and the warmth she conveyed"
 Roger Keil: "Oh, what terrible news. And what a coincidence for you, Erik, to have been with her just hours before! Thanks for letting us know. I am copying Ute here. She was very close with Anne. Anne has been in Ute's and my life from when we both met her in Los Angeles in the early 90s. There were so many connections. Maria, you will remember the memorable Leipzig ESF workshop about urban ecological thinking when Greece won the European championship. That workshop took place on the initiative of Anne Haila!"
Susan Fainstein: "Anne was an important scholar who brought to the study of real
estate a sociological lens.  In her most recent book, she used Singapore as the empirical basis for the development of a theory of rent.  She was an important contributor to RC21 for many years. Anne had a fine sense of humor and was a great runner, whose athletic enthusiasm stimulated her colleagues to join in."
Bob Beauregard: "Anne was a wonderful scholar: independent of mind, critical in her thinking, careful in her writing, and thorough in her research. An intellectual model."
Neil Brenner: "I have not seen Anne for many years but we corresponded regularly, and I thought of her as a dear and trusted friend–a lovely and special person, someone who charted her own course through academic life and through the world with deep integrity, clarity of purpose, and generosity.   She was a brilliant scholar, but also a lovely and warm person, filled with curiosity about all realms of life and culture, including reading novels, eating delicious food and the pleasures of a daily run in city or the forest.  I will miss her."
And here is the announcement from the Dean, Faculty of Social Sciences, University of Helsiki, Hannu Nieminen:
"I am sad to announce the sudden death of Academy Professor Anne Haila, a much-valued and long-standing member of our community, last Saturday. On behalf of myself and the Faculty leadership, I wish to express our deep sympathy to Anne's family, the members of her research group and her cooperation partners in their great loss. The whole Rectorate of the University of Helsinki joins with sincere condolences."
Video of Anne Haila's talk at the global suburbanisms conference from 2013, which starts around 25th minute.
K.C. Ho
Remembering Anne Haila
Anne's friends in Europe and North America may not know that she taught at the National University of Singapore's Department of Real Estate from 1994 to 1996. Shi Ming, a former colleague from this Department remembered Anne as very earnest and dedicated to her work.
Anne once told me after completing her contract in Singapore and while she was on the way to the airport, she wondered whether she would return to Singapore. She would later learn to say "you can leave the city but the city cannot leave you".  And so she kept coming back to Asia and this was where she did her best work.  The timing in the mid-1990s was important. The social housing production in Singapore has already matured and the state has worked out ways of allocating land for various uses. Anne was in a perfect situation to place the Singapore model in a comparative perspective. I also recall with amazement how fast she was able to move from the Urban Land Rent book project to the issues around community lands in Thailand and Indonesia.
It was one of these trips to Indonesia when we had our last meal. She had stopped over in Singapore to present a seminar "Religion, Commons and the Urban Question" with Mika and Sefer. We dined at Jumbo Seafood in the East Coast Parkway and we recalled fondly that the last time we were there was with Susan and Norman. When dinner was over, she announced "my treat". That is the Anne Haila I remember: generous, gracious, very funny at times, and always inspiring with her insights on the city.
K.C. Ho (Department of Sociology and the Asia Research Institute)
Chua Beng Huat
Even though Anne Haila came to teach at National University of Singapore for only a few years, she might be said to have never left Singapore since. Her abiding research interest in Singapore's urban development culminated in her last book, Urban Land Rent: Singapore as a Property State. This book is a classic text as soon as it was published, as it is a touchstone reference for any serious scholar on not only Singapore but beyond, by reviving the much neglected theory of land in these days of financialization of global real estate. This text has initiated a new trajectory for Anne's own research agenda to investigate the practices of collective land ownership, in contrast to privately transacted commodity, in Southeast Asia. This project is now severely disrupted with Anne's untimely passing and with that, a very significant body of knowledge on the political economy of development of the region. Urban scholars in Southeast Asia, particularly Singapore, has lost one of its most ardent intellectual friend.
Chua Beng Huat (Department of Sociology and Yale-NUS)